Bougainville Kina
The Counterfeiter.
An increasing number of inquiries reach the ESBC since fall 2011. All concern the so called "Bougainville Kina".
To say it quite clearly: The "Bougainville Kina" is simply a product of fantasy of a notorious coman named Noah Musingku, who hides with his friends in the jungle of Southern Bougainville. Musingku, calls himself "King Pei II". A couple of years ago he created a money scheme calles U-Vistract. The people who invested lost all their savings. Musingku is supported by duboius individuals in the United States of America who - amongst others - host his site www.ibom.biz (International Bank of Meekamui).
Musingku also achieved to print his own "money" : the Bougainville Kina. This currency is even not worth the paper it is printed on.
The ESBC strongly advise not to entertain any business relations with IBOM or one of their representatives. If not: Be sure to loose your money! Please contact immediately the commissioner of fraud division in the nearby criminal investigations department for further legal steps.
The fake Bougainville Kina look like this: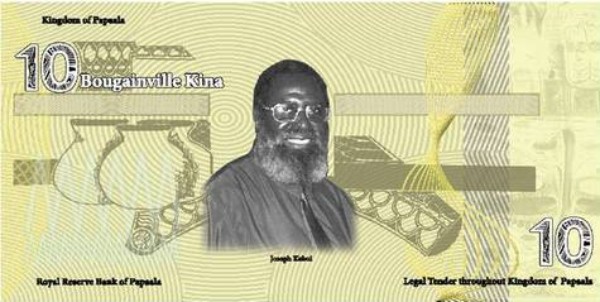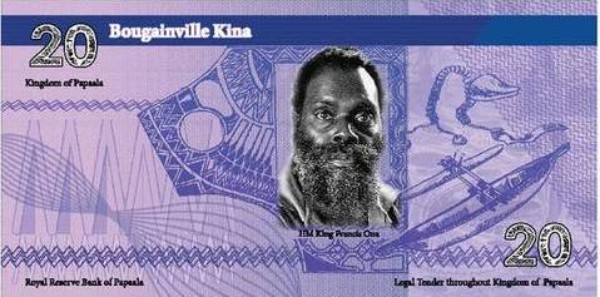 The Conman:
Noah Musingku or King Pei II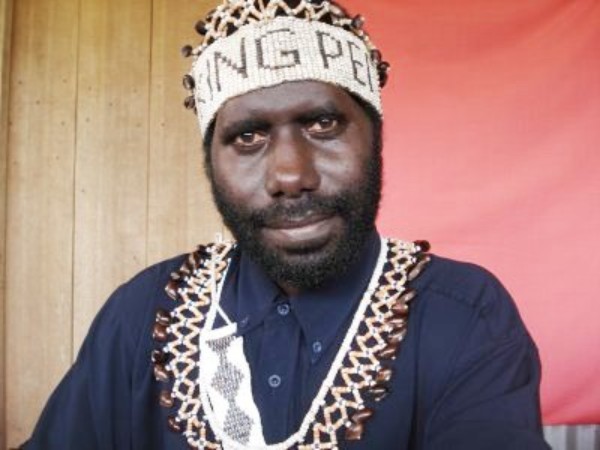 Watch here an interesting "Journeyman's Pictures" report from 2006 showing conman Noah Musingku at work: